App has low requirements to used memory and takes under 5 MB on the device.
Open a file from the Gallery, Files app or make photo from the built-in camera. Convert photos to grayscale using one of the app's predefined styles, or implement your own.

Core Features
20 predefined grayscale presets with the option to customize.
Adjustable vignette effect.
Ability to enhance each color channel separately.
Adjust the hue, brightness, saturation, contrast, gamma, sharpen parameters of the image.
Adjust the exposure, shadows, highlights parameters.
Photo noise reduction tool.
Photo haze reduction tool.
Sketch filter.
High speed grayscale filters, so you don't have to wait constantly (live filters, real-time display).
View photo details (EXIF viewer) incl location.
Depth map viewer.
Live histogram preview.
Option to export image without GPS metadata.
Option to select an output image format JPG, PNG, TIFF or HEIC.
Rotate, flip, zoom, resize and crop image.
One click photo enhance with red eye removal option.
20+ different effects (transfer, tonal, noir, photo negative filter, color blindness simulation, etc).
Monochrome camera
Save directly to your photo album.
Allowed copy/paste operations between your Mac and iCloud devices (Handoff).
Powerful
Lineengraver can easily operate with the big files and can process filters in real time. It takes only a few seconds to select an image, choose a set of predefined styles, and convert your photo to greyscale. These styles are completely editable.
Flexible
Lineengraver supports iPad and iPhone. It can import most of the graphics and raw formats. HEIF/HEIC files are supported too. Lineengraver correctly processes alpha channel. Export also is in your hands – you can select from jpg, png, tiff or heic.
Import and export
LineEngraver supports a wide range of image formats for import, including but not limited to JPG, PNG, GIF, BMP, TIFF, WEBP, ARW, DNG, CR3, HEIC, J2C, JP2, JPF, NEF, PSD, RW2, SR2.
Works with the raster file formats that support transparency, through either a transparent color or an alpha channel.
Formats for export – JPG, PNG, HEIC, TIFF

Check out LineEngraver tutorials and guides on photo editing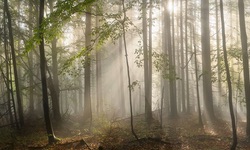 Have any questions?
Support of split screen mode on iPad? Yes.
Apple Silicon support? Also yes.
Family sharing? Of course.
Dark and light theme? Sure.
There are no in-app subscriptions or annoying ads.
But the Lite version is based on the in-app purchases.
Anyhow, pay once for all updates.
The application does not collect any personal data from its users.
LineEngraver Photo Editor Privacy Policy

Can't find the question you're looking for? Reach out to support.